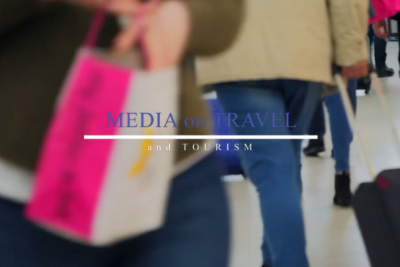 Vypočujte si rozhovory s novinármi a odborníkmi z printového média, online médií, priemyslu cestovného ruchu, cestovnej kancelárie a oblastnej organizácie cestovného ruchu v krátkom videu, ktoré vzniklo ako výstup riešenia projektu č. 2017-1-CZ01-KA203-035428 MIECAT Metodológia interpretácie Európskeho kultúrneho dedičstva prostredníctvom atraktivít v cestovnom ruchu spolufinancovaného v rámci programu Európskej únie Erasmus+.

Obchodná fakulta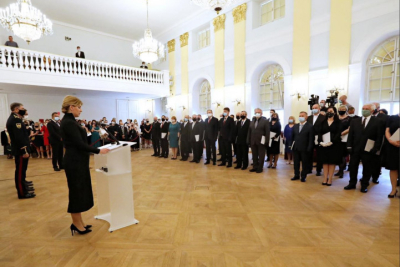 Prezidentka Zuzana Čaputová dnes formálne vymenovala 54 nových vysokoškolských profesorov. Vymenúvacie dekréty im odovzdala za prítomnosti ministra školstva Branislava Gröhlinga (SaS) na pôde historickej budovy Národnej rady na bratislavskom Župnom námestí.
Photo:www.facebook.com/zcaputova
hnoline.sk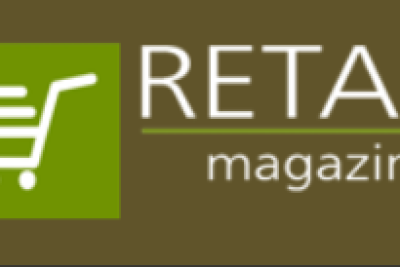 Rozhovor mesiaca v Retail magazíne s dekanom Obchodnej fakulty Petrom Drábikom o vzdelávaní a štúdiu na Obchodnej fakulte, ale aj o spolupráci s praxou a výzvach do budúcnosti.
retailmagazin.sk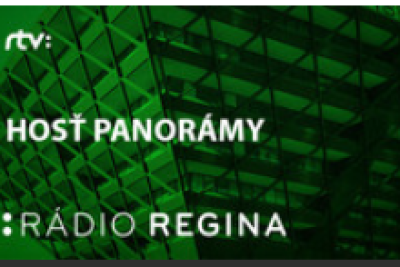 Vypočujte si zaujímavý rozhovor s prof. JUDr. Ľudmilou Novackou, PhD., z Katedry služieb a cestovného ruchu Obchodnej fakuly Ekonomickej univerzity v Bratislave, ktorá bola hosťkou v relácii Hosť Panorámy na Rádiu Regina (časovanie rozhovoru 8:32)
Dozviete sa niečo o živote pani profesorky, ale aj poznatky a názory na rôzne aspekty cestovného ruchu.
rtvs.sk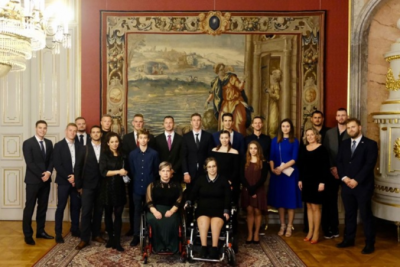 V piatok 20. decembra 2019 sa konal v Zrkadlovej sieni Primaciálneho paláca v poradí už 27. ročník odovzdávania cien najúspešnejším športovcom, športovkyniam, či športovým kolektívom. Bratislavskú cenu za šport získal v kategórií zdravotne znevýhodnený športovec aj náš úspešný absolvent Jakub Krako. Jakub, gratulujeme a prajeme rýchly návrat naspäť na svahy! Jakub počas vysokoškolského štúdia získal štyri zlaté a dve strieborné medaily a v súčasnosti je držiteľom 5 zlatých a 5 strieborných medailí z paralympijských hier vo Vancouvri, Soči a Pjongčangu.
bratislava.sk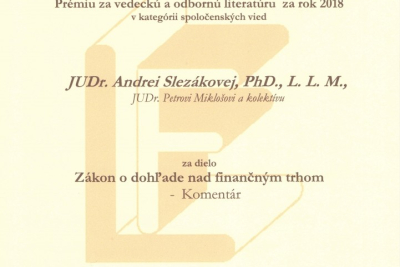 Cenu za vedeckú a odbornú literatúru v kategórii spoločenské vedy získal Jaroslav Chovanec za dielo Postavenie a ochrana národnostných menšín a etnických skupín v Slovenskej republike.
teraz.sk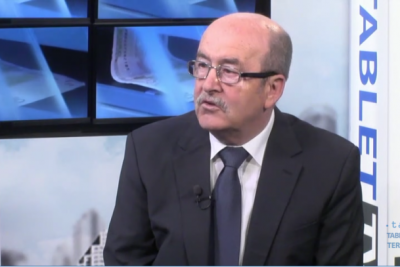 USA a Čína sú blízko novej dohody. Podarí sa ňou ukončiť už takmer rok trvajúcu obchodnú vojnu? Odpovedal Peter Baláž z Ekonomickej univerzity v Bratislave.
tablet.tv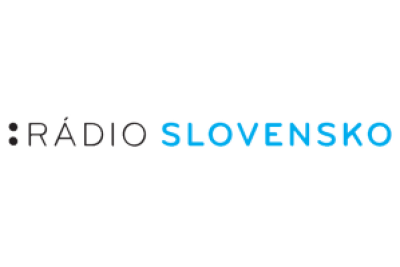 11. 3. 2019 bol prof. Ing. Peter Baláž, PhD., vedúci Katedry medzinárodného obchodu Obchodnej fakulty EU v Bratislave hosťom rozhlasovej relácie Z prvej ruky na tému Čínske aktivity a záujmy v európskom priestore.
rtvs.sk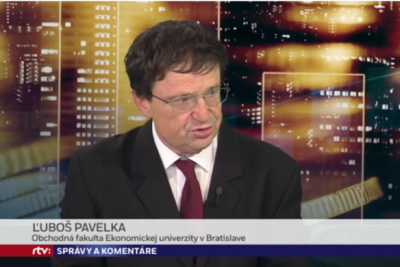 Pozvanie do relácie Správy a komentáre RTVS prijal pozvanie doc. Ing. Ľuboš Pavelka, PhD., ktorý sa vyjadroval k problematike návrhu rozpočtu verejných financií SR na obdobie rokov 2019 - 2021. Komentár si môžete pozrieť v čase od 9:30.
rtvs.sk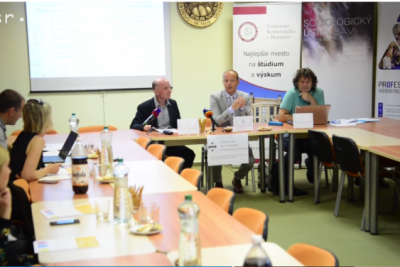 Vyplýva to z výskumu odborníkov zo Sociologického ústavu SAV; Katedry regionálnej geografie, ochrany a plánovania krajiny Prírodovedeckej fakulty Univerzity Komenského v Bratislave a Katedry marketingu Obchodnej fakulty Ekonomickej univerzity v Bratislave, ktorý bol finančne podporený agentúrou APVV v rámci riešenia projektu Konzumná spoločnosť a konzumné regióny. Stratifikácia postkomunistickej spoločnosti (APVV-16-0232).
teraz.sk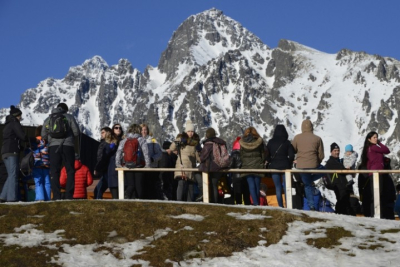 Podľa profesorky Ľudmily Novackej z Katedry služieb a cestovného ruchu Ekonomickej univerzity v Bratislave je ocenenie významné. Dokazujú to podľa nej najmä čísla. Z Číny totiž vycestovalo v minulom roku do sveta viac ako 136 miliónov ľudí a dĺžka ich pobytu je približne šesť prenocovaní.
hnonline.sk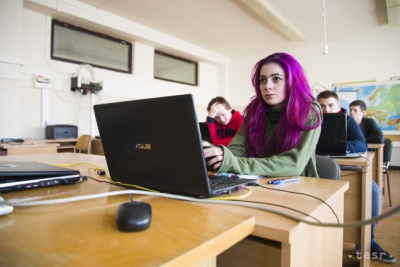 Už počas štúdia sa snaží SOŠ podnikania pripraviť študentov na prax, napríklad aj spoluprácou so zamestnávateľmi. Škola taktiež odborne spolupracuje s Obchodnou fakultou Ekonomickej univerzity v Bratislave a aj s jej katedrou služieb a cestovného ruchu.
teraz.sk