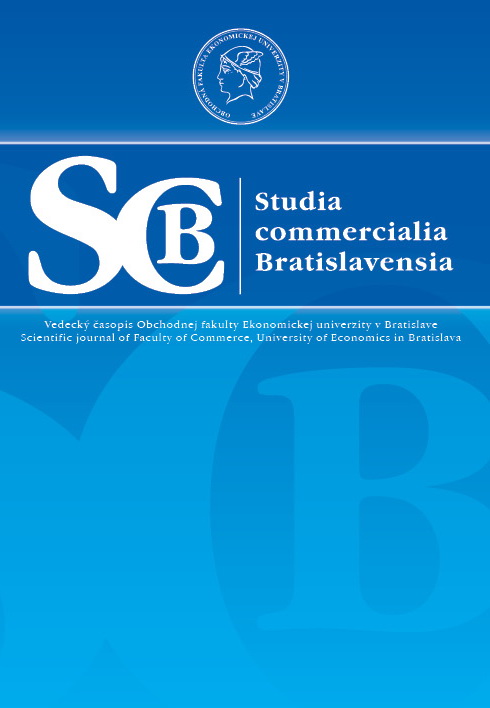 Studia commercialia Bratislavensia (SCB) is a peer-reviewed scientific journal published by University of Economics in Bratislava, Faculty of Commerce. The journal has been published since 2008.
The journal presents research articles by scholars and practitioners coming from a wide range of disciplines. The objective of SCB is to provide a forum for the publication of scientific articles, analytical studies, empirical research and contributions to discussion in the field of economics of trade and services, trade management and marketing, service management and international business management. It brings the profiles of distinguished scientific workers, book reviews, abstracts of doctoral thesis and information on scientific activities.
Studia commercialia Bratislavensia welcomes high quality, innovative contributions relevant to the journal's aims. In pursuit of this objective the journal not only published high quality research papers but also ensures that the published papers achieve broad international credibility.
It is published quaterly, since 2010 indexed in database Sciendo. An article in Slovak and English is acceptable.
SCB journal webpage: https://scb.euba.sk/
ISSN 1339-3081 (Online)
ISSN 1337-7493 (Print) - the last print version of the journal was published in 2018
Editorial Office
Studia commercialia Bratislavensia
Obchodná fakulta
Dolnozemská cesta 1
852 35 Bratislava
Slovakia